California Auto Transport Services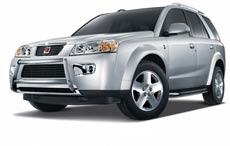 Why trust us with your vehicle? We have been in business for over 20 years. We maintain a spotless safety record and work hard to follow the laws and regulations that govern the shipping industry. We have over 30 years of experience behind the wheel and millions of miles on America's highways. We have delivered thousands of cars to every part of California and the USA. We provide great shipping rates for all types of situations, here a few of the folks that have shipping with us:
Leasing Companies
Moving & Relocation Companies
When we can not move your vehicle on one of our trucks we work with a network of experienced drivers and transport companies that we personally verified with the Department of Transportation for safely and experience. We also verify the driver or carrier company is bonded and has the proper insurance.Our network of trucks and drivers cover the following cites in northern and southern California on a weekly basis:
Fresno
Long Beach
Saint Petersburg
Oakland
Los Angeles
San Diego
San Jose
San Francisco

Complete the form on this page to find out about other cities in California.
We schedule pickups up to three times a week. We offer affordable terminal to terminal service or door to door service for just about every state on a weekly basis. Please reference the information below to find out how often are trucks are going to the your auto's destination:
Auto Transport and Shipping Three Times a Week
California to Texas
California to North Carolina
California to Georgia
California to New York
California to Florida
California to Colorado
California to New Jersey
California to Ohio
California to Illinois
California to Pennsylvania
California to Washington
California to Arizona
Auto Transport and Shipping One to Two Times a Week
California to Michigan
California to Indiana
California to Tennessee
California to Missouri
California to Maryland
California to Wisconsin
California to Minnesota
California to Massachusetts
California to Alabama
California to South Carolina
California to Kentucky
California to Connecticut
Auto Transport and Shipping Once a Week
California to Oregon
California to Mississippi
California to Arkansas
California to Kansas
California to Utah
California to Nevada
California to New Mexico
California to South Dakota
California to North Dakota
California to West Virginia
California to Delaware
California to Maine
For Auto Transport and Shipping to Alaska, Hawaii or any state not mentioned above please call us at 1-800-590-6492 or complete the form on this page to check an car shipping availablity.
Check Us And Our Competitors Before Shipping Your Car
Whether you go with us or another auto transport company, make sure you check the company's MC and USDOT numbers. If they do not have a MC or USDOT number or the number is inactive, think twice about using their service. What are MC and USDOT and why are they important? The Department of Transportation has a web site that explains what they are and how to verify a company's US DOT and MC number status. You can them at the US Department of Transportation web site: http://safer.fmcsa.dot.gov.
Check Our Car Shipping Insurance
We are fully insured and encourage you to check our coverage and our competitor's coverage when shipping your vehicle. You can check out our insurance and the insurance of our competitors on the same US Department of Transportation web site.
California Weather: California's climate varies widely, from Mediterranean to sub arctic, depending on latitude, elevation, and proximity to the coast. Coastal and Southern parts of the state have a Mediterranean climate, with somewhat rainy winters and dry summers. The influence of the ocean generally moderates temperature extremes, creating warmer winters and substantially cooler summers, especially along the coastal areas.
California Weather Impacts to Shipping Schedules: For the most part California weather does not impact shipping schedules. However, some parts of the state do experience inclement weather. We work very hard to keep you informed of any delays during transport, but we recommend you monitor weather in your area for possible delays in transport. California traffic conditions and road construction can also impact shipping schedules.
Complete the form on this page to receive a free California Auto Transport quote.
Free California Auto Transport Quote
Complete the form below or call 1-800-590-6492
Check here to find current traffic conditions in California.


Call now at 1-800-590-6492 or complete the form on this page to find the best California to Wyoming auto shipping rates and when a truck will be in your area.