California Auto Transport Rates
California auto transport rates and schedules depend on many factors that are not taken into account in by online quotes such as vehicle type (truck, sports car, hatchback, station wagon, convertible, van, etc) and vecihle accessories (trailer hitch, grill guards, front bumper guards, oversized antennas, running boards, 4 wheel drive, etc). The result is hidden fees and delays. The best way to receive accurate California auto transport quotes and pick-up/drop-off schedules is to complete the form on this page or call 1-800-590-6492. Our car shipping rates can not be beat. Our California auto transport quotes includes all taxes, handling fees, fuel surcharge and all other associated fees. The price we quote is the price you pay, there are no hidden fees.
Free California Auto Transport Quote
Complete the form below or call 1-800-590-6492
California Military Discounts on Car Shipping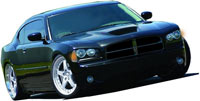 We want to thank the men and women of the American Armed Forces. Although we can never make up for the sacrifices service members endure, we are proud to offer a military discount. Please complete the form on this page for more information regarding this discount.
California Military Members : The state of California has are over 212,000 active duty and reserve military members.
Multiple Car Discounts for Individuals, Dealers and Auction Buyers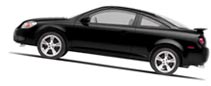 We also offer multiple vehicle discounts, so if you plan to have more than one car shipped, you save even more money. If you are a dealer or auction buyer, please complete the form on this page to get our multiple vehicle shipping rates.
So we can you with the best possible and most accurate rate, please tell us if the vehicle you are shipping has an lift kit, extra large tires or any other modifications that effect the height, length and width of the vehicle.
Check here to find current traffic conditions in California.


Call now at 1-800-590-6492 or complete the form on this page to find the best California auto shipping rates and when a truck will be in your area.